New Release Round-Up 08-28-20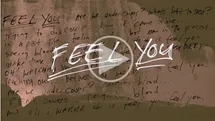 My Morning Jacket - The Waterfall II - ATO Records
The Waterfall II completes The Waterfall, My Morning Jacket's acclaimed 2015 record. Originally intended to be a sprawling triple album, the band were advised to hold back and keep some of it on the shelf. Until now! Frontman Jim James says, "this is simply the second half of a long snapshot of life for me as a writer in the years leading up to 2014, and the life of us as a band as we lived and worked in the epic country in and around Stinson Beach, CA during these recording sessions."

 



_________________________________________________________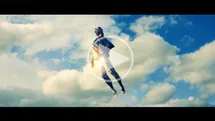 PVRIS - Use Me - Warner Records
"I allowed myself to support a narrative I thought I had to support of PVRIS being a band," Lynn confesses. "I didn't really have a role model for this. Coming from a 'band culture,' it's about how the group is always greater than the sum of its parts, and you're not supposed to take credit, even if you do everything. There's no template or role model for really owning it as a woman. I wanted to make everyone else happy and uphold an image I thought we had to. Growing up, I learned I don't have to do that anymore. I'm finally allowing myself to take credit. I've got the full support and encouragement of my bandmates. PVRIS is a unit and very much a team, but the heart and soul of the vision and music always has sourced from me. I'm just saying it now. I fulfilled my own vision of what a role model should be." Writing and recording all of 2019, she found the perfect collaborator to bring this to life in JT Daly [K. Flay]. With Lynn writing, cooking up beats, playing guitar, drums, and bass, and singing, he amplified and augmented her vision and versatility in the studio. PVRIS set the foundation for the new era with recent EP, Hallucinations, spawning lead single and title track "Hallucinations," which clocked 10 million total streams in a few months' time, as well as fan favorites, "Old Wounds" and "Death of Me."
_________________________________________________________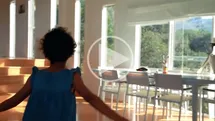 Ondara - Folk N' Roll Vol. 1: Tales Of Isolation - Verve Forecast
Grammy-nominated singer-songwriter Ondara, reveals Folk N' Roll Vol. 1: Tales Of Isolation, a new collection of songs written in direct response to the current global pandemic. The album was composed and produced by Ondara while in lockdown in Minneapolis over the course of a week and came out of Ondara's deep need to create as a form of therapy during this incredibly uncertain time. FNRV1: Tales of Isolation is the follow up to Ondara's critically acclaimed 2019 debut Tales of America.

 



_________________________________________________________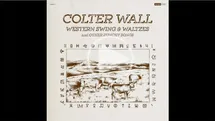 Colter Wall - Western Swing & Waltzes and Other Punch Songs - La Honda Records
From the prairies of Saskatchewan, Canada and recently seen on Austin City Limits, Colter Wall  sings songs of the great West. Heralded by icon Steve Earle and touted as a favorite of celebrity Jason Mamoa, the music of Colter Wall has graced the silver screen many times, in films such as Peanut Butter Falcon, Hell or High Water, Three Billboards Outside Ebbing, MO and Deadwood. Characterized by his distinct, gritty baritone, Colter Wall's career has been marked with critical praise from his breakout EP, Imaginary Appalachia to his debut and sophomore records produced by Dave Cobb. Whether headlining music festivals in Norway, or playing legendary stages like Newport Folk Festival, Colter Wall continues to garner attention from the world. On his third full-length release, fans will hear Colter Wall in the producer's chair.
_________________________________________________________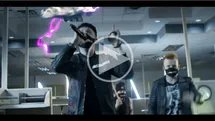 From Ashes to New - Panic - Better Noise Music
The third studio album from From Ashes to New. The title track, "Panic," gained over 1.5 million streams and over 1 million video views in a little over a month. The band has also had 3 Top 10 Active Rock Singles and over 225 million streams to date. If there is a central theme on Panic, it's that in order to rise above any obstacles you have to trust in yourself. "Even though you feel voiceless, you're not, but we understand if you feel that way because we feel that way too," frontman Matt Brandyberry explains. As fans have come to expect since the band formed seven years ago, this empowering message is delivered via the band's unique blend of metal, hip-hop, rock and electronica.
_________________________________________________________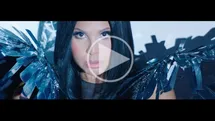 Toni Braxton - Spell My Name - Island
Multi-Platinum, GRAMMY-winning megastar Toni Braxton releases her latest album, Spell My Name, via Island Records this week. Includes hit single, "Do It" as well as a new version with Missy Elliot, and fan-favorite "Dance". Braxton has sold over 67 million records throughout her career over the past three decades.  

 



_________________________________________________________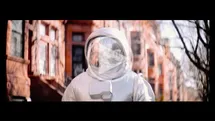 Gregory Porter - All Rise - Blue Note Records
Gregory Porter, the world's best-selling contemporary Jazz/Soul artist with over 3 million worldwide album sales returns with All Rise, his sixth studio album. The album marks a return to Porter's beloved original songwriting – heart-on-sleeve lyrics imbued with everyday philosophy and real-life detail, set to a stirring mix of jazz, soul, blues and gospel. Produce by Troy Miller (Laura Mvula, Jamie Cullum, Emili Sande), the set also represents the evolution of Porter's art to something even more emphatic, emotive, intimate, and universal too. After 2017's Nat King Cole & Me, Porter knew two things: one, he'd bring in an orchestra for his next LP, and two, the music is medicine. In the spirit of that latter revelation, ALL RISE brims with songs about irrepressible love, plus a little protest, because the road to healing is bumpy.  Since his world-beating 2013 Blue Note debut, 'Liquid Spirit', which won the Grammy for Best Jazz Vocal Album, Gregory hasn't let down his legion of fans, whether collaborating with Disclosure on 'Holding On', releasing his dance hit 'Liquid Spirit – Claptone Remix' which became one of the most popular tracks in Ibiza, scoring another Grammy for 'Take Me to the Alley' (2016), or telling his life story through Cole's songbook. Porter is still surprised by his runaway success, but he has a theory: "I was soothed by my voice as a child and I think that's the same thing others get from it. I'm trying to heal myself with these songs."  Not only has Gregory made chart history by bringing jazz back to the masses, graced the iconic Pyramid Stage and the world's most prestigious gig venues, performed for the Queen, appeared on the biggest TV shows as well as presented his own series ('Gregory Porter's Popular Voices' on BBC Four), 2019 saw the singer launch and host his own podcast, 'The Hang', featuring such distinguished guests as Annie Lennox and Jeff Goldblum.

 



_________________________________________________________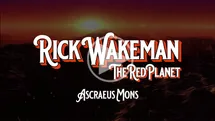 Rick Wakeman - The Red Planet - Madfish Records
Rick Wakeman, best known as keyboard player in progressive rock band Yes, releases The Red Planet - a serious return to "Wakeman Prog". Harking back to Wakeman's critically acclaimed 1973 debut The Six Wives of Henry VIII, The Red Planet features eight newly composed pieces based around a central subject matter. Rick's blown the dust off his favorite analog keyboards and along with his latest keys has used the same formula he devised when making his debut album and the equally legendary Criminal Record. Upon being asked about the expectations of his prog fans, that they are hoping he will have shoved the "Prog Fader" up to 11, he replied, "That could be a problem... as it's already at 14!!!"
_________________________________________________________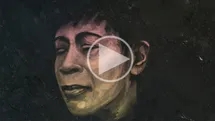 Bettye LaVette - Blackbirds - Verve
Blackbirds features songs primarily popularized by women who were the "bridge she came across on." The album finds Bettye LaVette in top form with powerful renditions of songs that touched her personally. From Dinah Washington's "Drinking Again," Nina Simone's "I Hold No Grudge" and more, they are all delivered in LaVette's rich & raspy tone. Blackbirds honors LaVette's heritage as an R&B singer and the women who came before her. LaVette A&R'd and sequenced the record herself – her first true curation.

 



_________________________________________________________
ALSO OUT THIS WEEK

Katy Perry - Smile
Metallica - S&M2
Angel Olsen - Whole New Mess
The Avett Brothers - The Third Gleam
Elliott Smith - Elliott Smith: Expanded 25th Anniversary Edition
Dan Penn - Living On Mercy
Various Artists - AngelHeaded Hipster: The Songs of Marc Bolan & T. Rex [Indie Exclusive Limited Edition White 2LP]
Mac DeMarco - Here Comes The Cowboy Demos
Phish - The Story Of The Ghost
The Pack A.D. - It Was Fun While It Lasted
Seether - Si Vis Pacem, Para Bellum
Needtobreathe - Out Of Body
Ruston Kelly - Shape & Destroy
Molly Tuttle - …but i'd rather be with you
Disclosure - ENERGY
The Weeknd - After Hours
Dashboard Confessional - Swiss Army Romance
Jason Mraz - Look For The Good
Ledisi - The Wild Card
TOMORROW X TOGETHER - The Dream Chapter: ETERNITY [Starboard Version]
Kelly Lee Owens - Inner Song

& More .....

UPCOMING RELEASES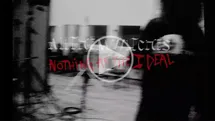 All Them Witches - Nothing as the Ideal - New West Records
All Them Witches have built a career out of playing music that can not be pigeonholed into one specific genre. Nothing as the Ideal was recorded in Studio 2 at the world famous Abbey Road with the help of longtime mixing engineer Mikey Allred. The history and vibe of that setting laid the groundwork for what was to come. The band's signature psychedelic blues riffs, relentless drums, melodic bass lines and non-linear lyrics are all present. The resulting album is a thought provoking head banger that is the band's most cohesive album to date.
_________________________________________________________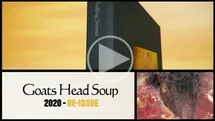 The Rolling Stones - Goats Head Soup: Remastered - Interscope Records
Another prized jewel in The Rolling Stones' unmatched catalogue is restored to its full glory. This limited edition Deluxe vinyl box set features the new stereo album mix, sourced from the original session files + Rarities & Alternative mixes including three previously unreleased tracks, Scarlet, All The Rage & Criss Cross. Mastered at half speed by Miles Showell at Abbey Road Studios, London. Also included is The Brussels Affair, recorded live at the Forest National Arena in October 1973 and pressed on 180g vinyl.

Also Available: Remastered Catalogue + Living In A Ghost Town
_________________________________________________________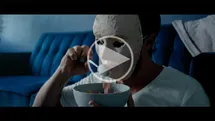 Josiah Johnson - Every Feeling On A Loop - Anti
On the cusp of releasing his first-ever solo album, Every Feeling On A Loop (ANTI-Records), songwriter Josiah Johnson is aware he wasn't supposed to be here. Just five years ago when he took a leave of absence from the acclaimed indie-folk band, The Head and the Heart, the question was less where Johnson's star would take him and more whether his struggles with addiction would end his music career. But then, he wasn't supposed to be there, either. Prior to co-founding the band, Johnson studied math and computer science in graduate school. But the magic of song led him to an open mic that changed his life. At Seattle's Conor Byrne Pub, Johnson sparked collaborations with fellow musicians who would eventually form The Head and the Heart. The group's rise was rapid. They built a loyal fanbase and zigzagged the globe, with sold-out shows at historic venues from The Fillmore to Red Rocks and festival appearances at Coachella and Lollapalooza. Their 2011 self-titled debut went on to receive RIAA Gold certification, followed by 2013's Let's Be Still, which landed on Billboard's Top 10 Albums Chart. On Every Feeling on a Loop, lush musical arrangements and harmonies support Johnson's baritone crooning. At times, the songs sound like prayers. At others, his exuberance feels like the euphoria he'd always sought, this time hard-earned and wiser. He says he feels like a new person making it, charting his journey out of the dark into the wide awake of the morning, using the magic that was his all along.
_________________________________________________________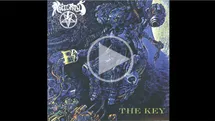 Nocturnus - The Key (Full Dynamic Range Edition) - Earache Records
One of the first bands to overtly combine death metal with atmospheric keyboards, Nocturnus' debut album introduced more technical and progressive elements into the traditional death metal formula without losing any of the brutality. The audio for this vinyl is taken from the original tapes in Full Dynamic Range, allowing the music's nuances to shine through and giving the album a more immersive and dynamic sound than ever before.
_________________________________________________________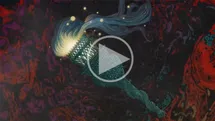 Zakk Sabbath - Vertigo - Magnetic Eye
Zakk Sabbath is the Black Sabbath tribute band featuring guitarist/vocalist Zakk Wylde (Black Label Society, Ozzy Osbourne), bassist Blasko (Ozzy Osbourne, Rob Zombie) and drummer Joey Castillo (Danzig, Queens of the Stone Age), who have been constantly gigging since 2014 with their take on the Birmingham four's early songs. Legendarily recorded in a single day in October 1969, Black Sabbath's self-titled debut was released on a Friday the 13th in 1970, and the world was never the same. "We recorded a live EP and were wondering what we could do next as a cover band, so the 50th album anniversary came just at the right time", explains Blasko regarding Zakk Sabbath's decision to go studio. "Compared to 'Paranoid', which is almost like a best-of record, the bulk of the material on 'Black Sabbath' is deep-cut, really experimental stuff that was never thoroughly explored, so that was a challenge, not to forget that we wanted to meet our own high standards." Describing the DIY process as "very productive," the three respectfully added their own flair to make for a slightly different flavor, also revisiting various live renditions and "extending a solo here or slowing things down because that's what they tended to do on stage." Titled "Vertigo", Zakk Sabbath's ode to the masters won't be available digitally, "to make the release feel authentic to the time when vinyl ruled the earth. It was such a cool time for those of us that grew up during that time. The fan experience with the physical product is irreplaceable with digital and streaming. We wanted to capture that authenticity." The songs were faithfully recorded in the spirit of the original - live in the studio and with a film crew documenting the process - culminating in a new celebration of the greatest heavy metal band of all time and the record that started it all. Gatefold LP incl. Padded inner sleeve and special vinyl mastering, ltd. Yellow Vinyl
_________________________________________________________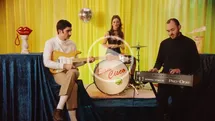 San Cisco - Between You And Me - Nettwerk Records
Between You And Me is the fourth album by the indie trio San Cisco, from Fremantle in Western Australia, town of sun-baked sandstone and sea breezes. It's an album two years and at least one sadly remembered love affair in the making. Between You and Me finds the childhood friends' open-hearted/ good times chemistry distilled to it's essence. Nearly 10 years since those first EPs, ARIA nominations and early US and UK inroads, San Cisco have made their most painstaking album sound effortless.  

 



_________________________________________________________

For more information on these and other releases out this week, check out our New Releases charts by week section.